Convenient Money Management
With PEX, funds can be allocated directly or automatically to prepaid cards, getting rid of checks or petty cash and saving your school time and resources processing numerous reimbursements.
Improved Control Over Spend
PEX allows you to limit card usage to select vendors, create rules for individual cards or groups, and even authorize single purchases through the PEX mobile app.
Simplified Purchase Reconciliation
PEX helps you stay on budget with transactions reported in realtime, accounting code tagging at POS integrated with your Quickbooks (or equivalent), simple re-allocation of unspent funds, and much more!
PEX offers a simple way to manage staff and teacher purchases while eliminating credit cards, checks, and petty cash. With PEX, you control how and where money is spent, limiting spend to approved vendors and removing the need for reimbursement processing.
Exclusive Benefits for BuyQ Participants
Up to 12 months free
No account setup fees EVER and no platform or card fees for the first twelve months.
Personalized support
Dedicated PEX account management teams for all onboarding and customer support needs.
Customized pricing
4x cost savings on PEX platform and cards.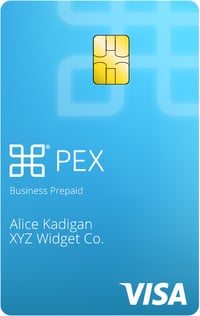 Prepaid Visa Cards
Eliminate checks and petty cash with pre-funded or auto-funded reloadable cards
Gain insight into funds usage with alerts and customized reporting
Securely stay within budget with personalized spending limits and approvals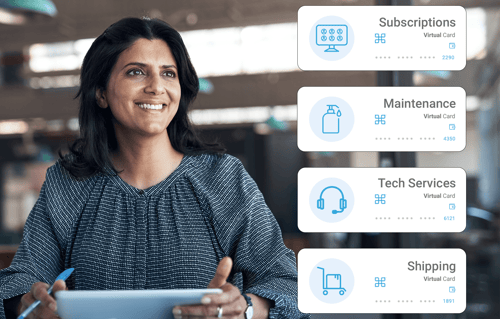 Virtual Vendor Cards
Stop writing checks or sharing bank account information

Increase security with online only cards that are limited to one specific vendors of choice

Earn a 2% rebate on all eligible payments!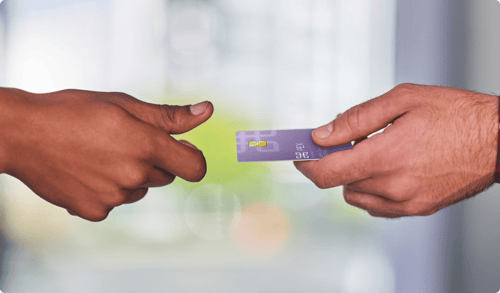 Rewards & Grants
Celebrate a teacher's tenure, thank a volunteer, or create any custom rewards program with reloadable cards

Easily distribute grant funds to beneficiaries and tie back to specific grants
Cardholders can use cards immediately, without pin codes, scratch offs, or any other bottlenecks
Credit Expense
No personal credit checks, annual fees or other out of pocket expenses
Earn a 1% rebate on eligible purchases
Seven or thirty day repayment terms
Gain advance access to funds with credit lines from $2,500-$75,000 (weekly or monthly)
© 2007-2023 Prepaid Expense Card Solutions, Inc., All Rights Reserved. The PEX Visa® Prepaid Card, PEX Disburse Visa® Prepaid Card, and PEX Visa® Commercial Card are issued by Fifth Third Bank, N.A., Member FDIC, or The Bancorp Bank, N.A., Member FDIC, pursuant to a license from Visa U.S.A. Inc. and may be used everywhere Visa® Business Prepaid and Visa® Commercial Cards are accepted. The PEX Visa® Prepaid Card, PEX Disburse Visa® Prepaid Card, and PEX Visa® Commercial Card are not credit cards. Please see the back of your card for its issuing bank.